Curiosity is my passion • Design is my vision • Art is my message
Building my business based on self-actualisation this portfolio website gives an overview of my skills & activities |  Lawrence Kwakye 2022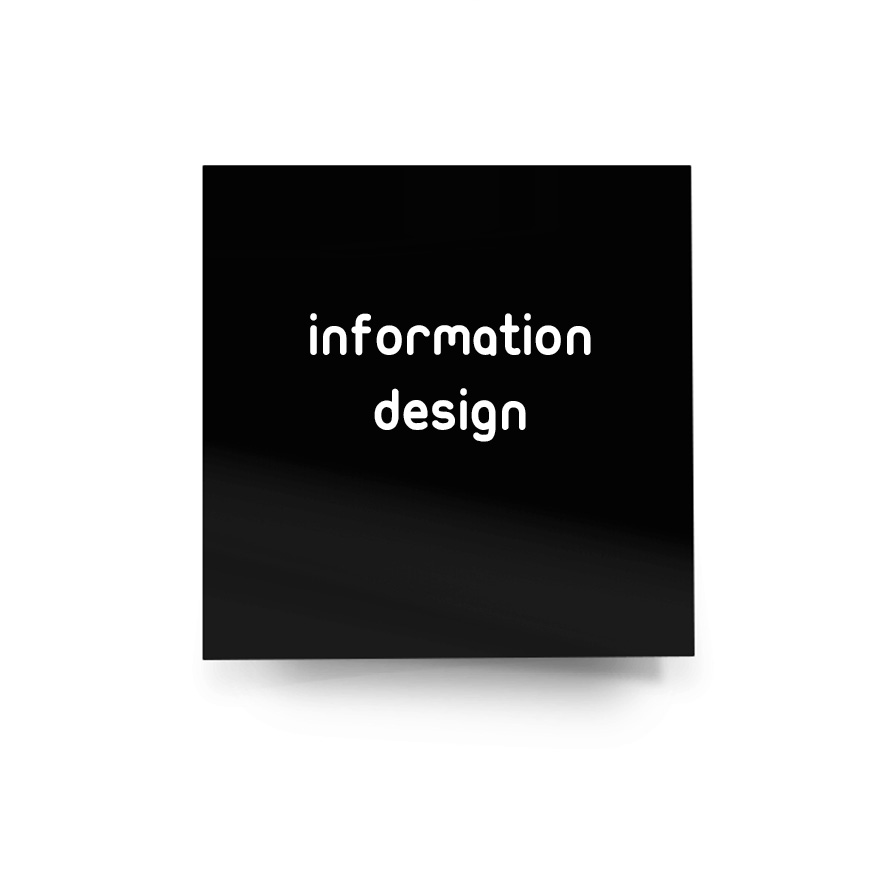 Design: Infographics
Visualising complexity
ArtMotivator has teamed up with Blockchain for LEAN to develop an informative series of infographics to help people understand blockchain technology. Because many organizations are now familiar with LEAN, it makes sense to combine this with systems thinking and Blockchain technology.
This mainly focuses on how process optimization can be achieved by means of blockchain technology. The infographics were created to be combined with a blog that appears monthly on the Blockchain for Lean website and on Linkedin.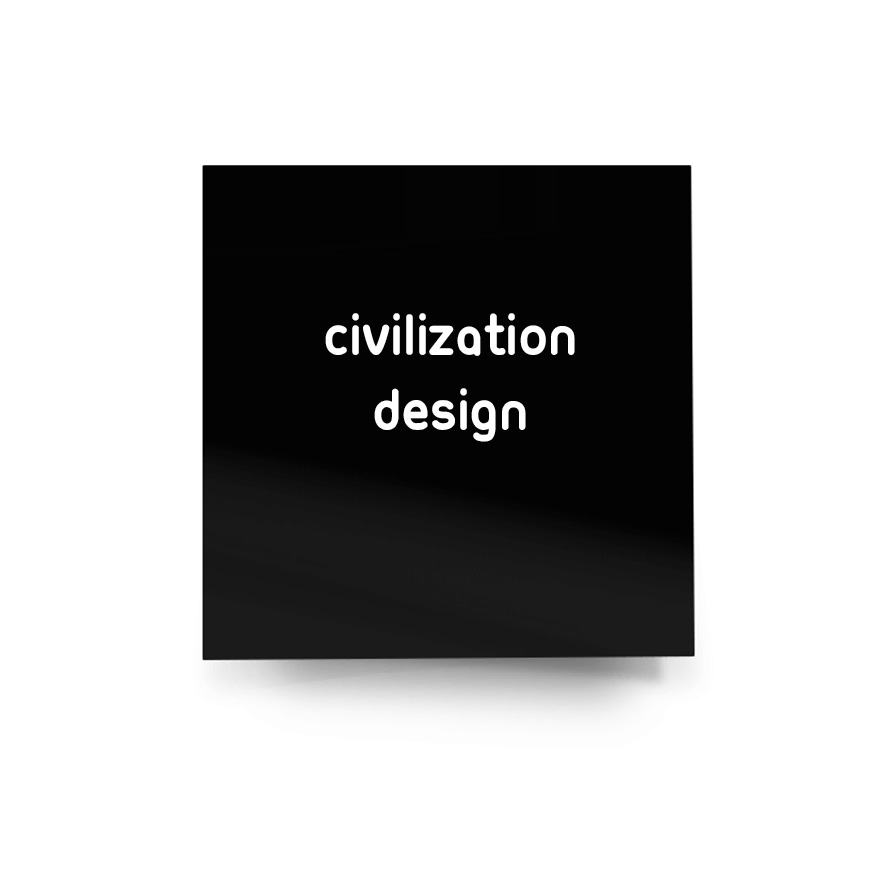 Design: 2020-2022 Me-We-World platform, Webdesign, brainstorm tools 
Design as a medium for interactions to crystalize changes
A well-thought-out design is well-thought-out because it is examined from different perspectives how a problem can be solved. Today's complex society faces many new challenges in the field of sustainability, technology and social interaction. Design practice can facilitate a conversation between different interest groups in an open and accessible way, challenging people to adopt different perspectives. Design Thinking methods and Lean Systems thinking is indispensable part of this. Within the Me-We program, as part of Civilization design, several pilots have been started in which online (Miro boards) and offline people can come together. For more info visit the link below.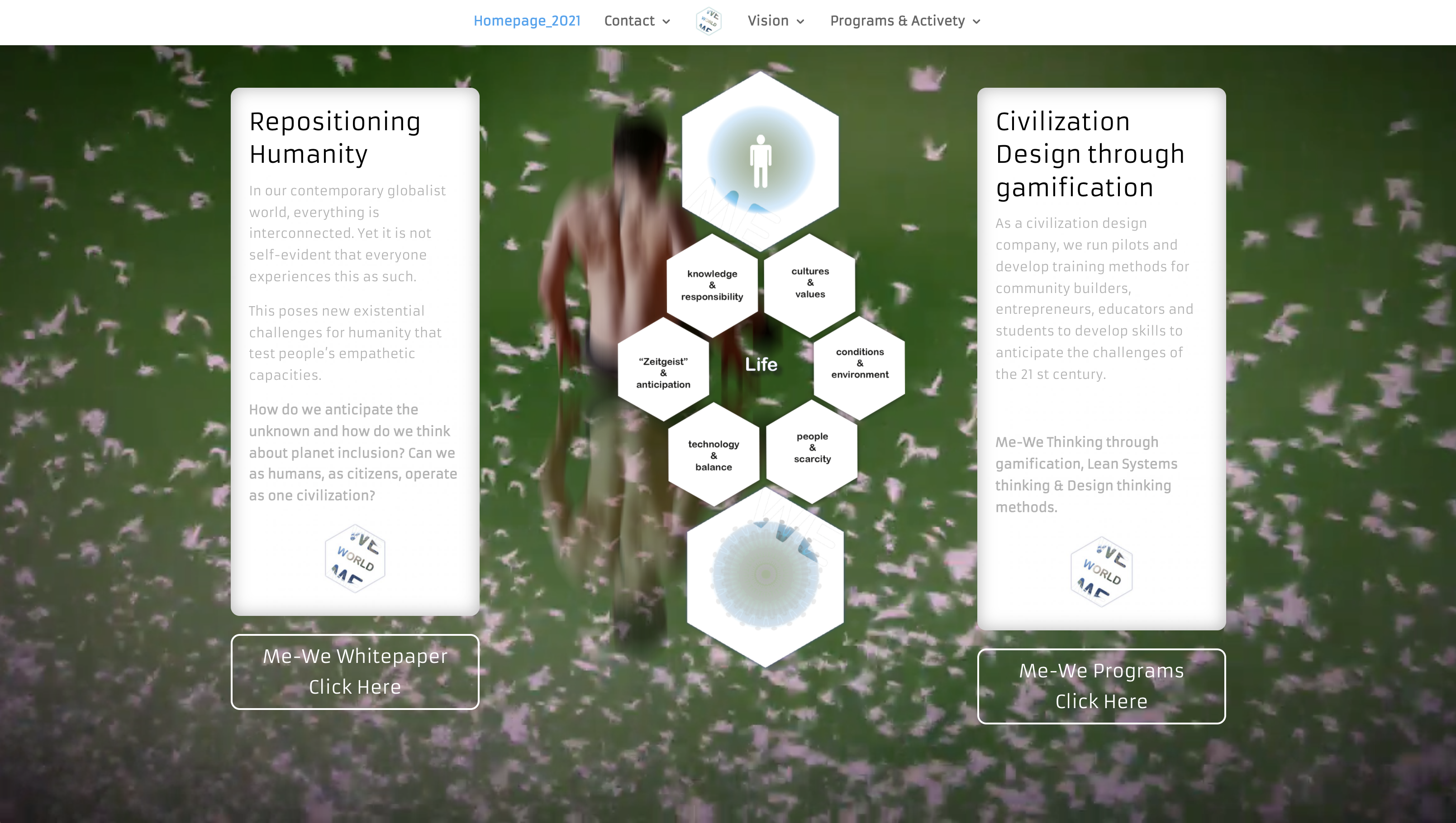 Design & concept: boardgames
Civilization Design through gamification
Gamification and serious gaming use game principles in a non-game context. Complex problems and challenges in daily life can be made transparent in this way because people can imitate situations from daily life. It has been shown that gamification increases people's engagement because people are intrinsically motivated. A safe gaming environment where mistakes do not affect real life makes people less reluctant and allows people to experiment with different ways of thinking and strategies.
Below are 3 projects.
Me-We_game
The board game the Me-We game was developed between 2017, after which several versions of the board game followed in the following years. During the game, the players experimented with building a community and their own values ​​model in combination with the principles of basic income.
Me-We game online version on MIRO whiteboard | 2021
Me-We game prototype 5 | 2019
Me-We game home session | 2019
 Me-We game prototype 4 | 2018
Me-We game prototype version 02 | 2017
UPD – Join the spark
Blockchain for Lean
In October 2021, a Lean systems thinking workshop was held during the UPD – Join the Spark* return days, in which waste in maternity care was made transparent through gamification. The participants then investigated how the chain process can be made more effective and efficient with blockchain technology.
Tr(e)economy game 2022
Introducing prototype levels 1&2
On June 16, 2022, a prototype of the Tr(e)economy game was played and tested by an audience at a Blockchain event at the beautiful event location Cupola XS in Haarlem. This game is being developed by a small team of 5 and inspires and challenges players to have a new understanding of value exchange and future Ecosystems. A game starting with Barter deals in a world without money inspired by an ancient civilization with RAI stones to our modern money-based world followed by a world with Decentralized Blockchain with Oracles and DAOs (Decentralized Autonomous  Organisations) The game is in development and will be completed in 2023.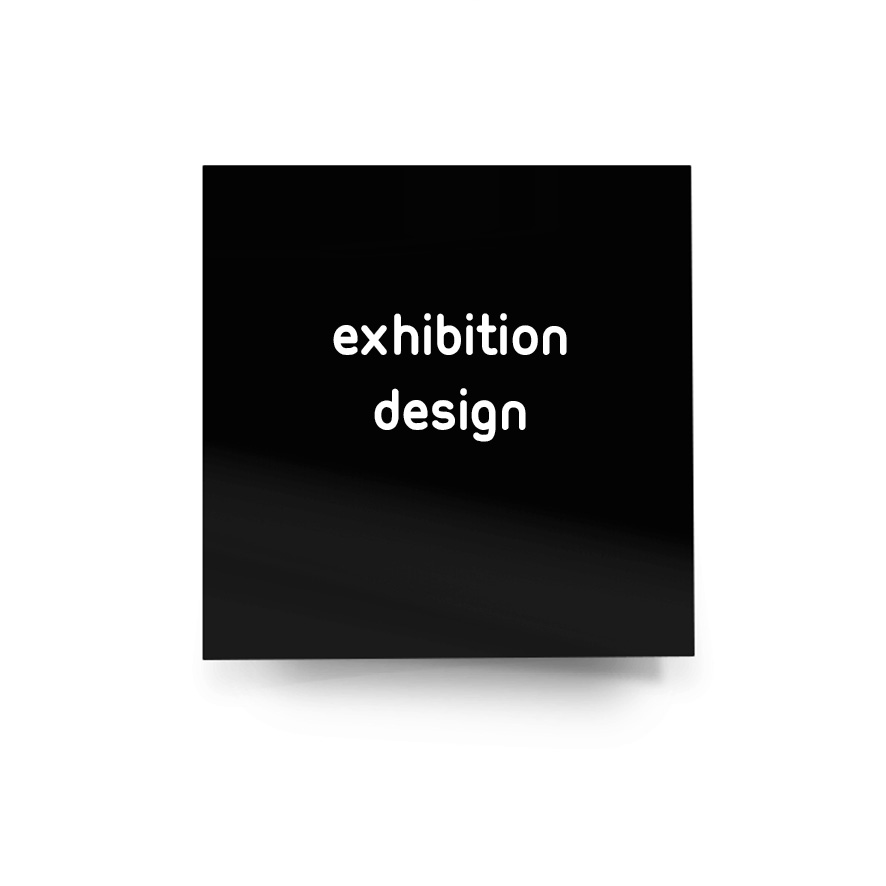 Design: photo exhibition booth design 2018
Celebrating 10 years The Hague Africa festival
For the Foundation Sankofa ArtMotivator realised a photo exhibit (display) celebrating the anniversary of the festival. The exhibit was in the atrium of the Townhall in the Hague.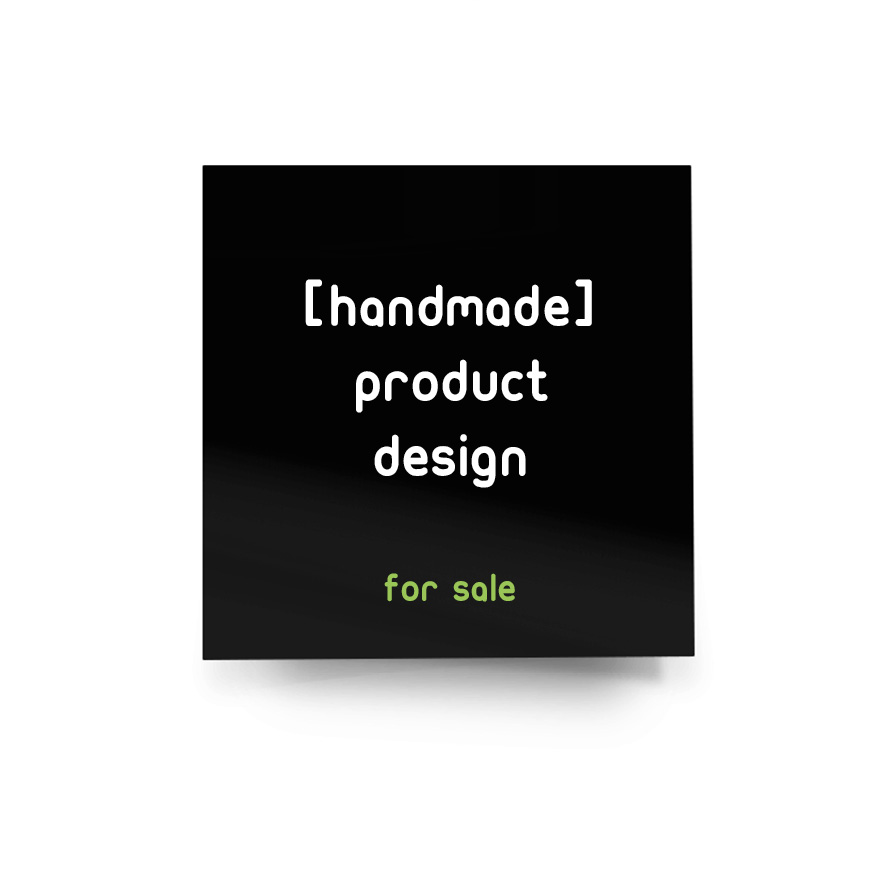 Hand-made-one-off or industrial-hand made
I started BLVW in 2022  a project in which art and design meet. My starting point in designing my lamps and wallpapers was to explore how the inner world relates to the outer world. This can be taken figuratively but also literally as with the design of the "Into the Woods" lamp where you get the feeling that you are walking in a forest when you look at it while sitting in your living room. This even works a bit meditative! That's why I called BLVW artistic unique lamps with a meditative edge.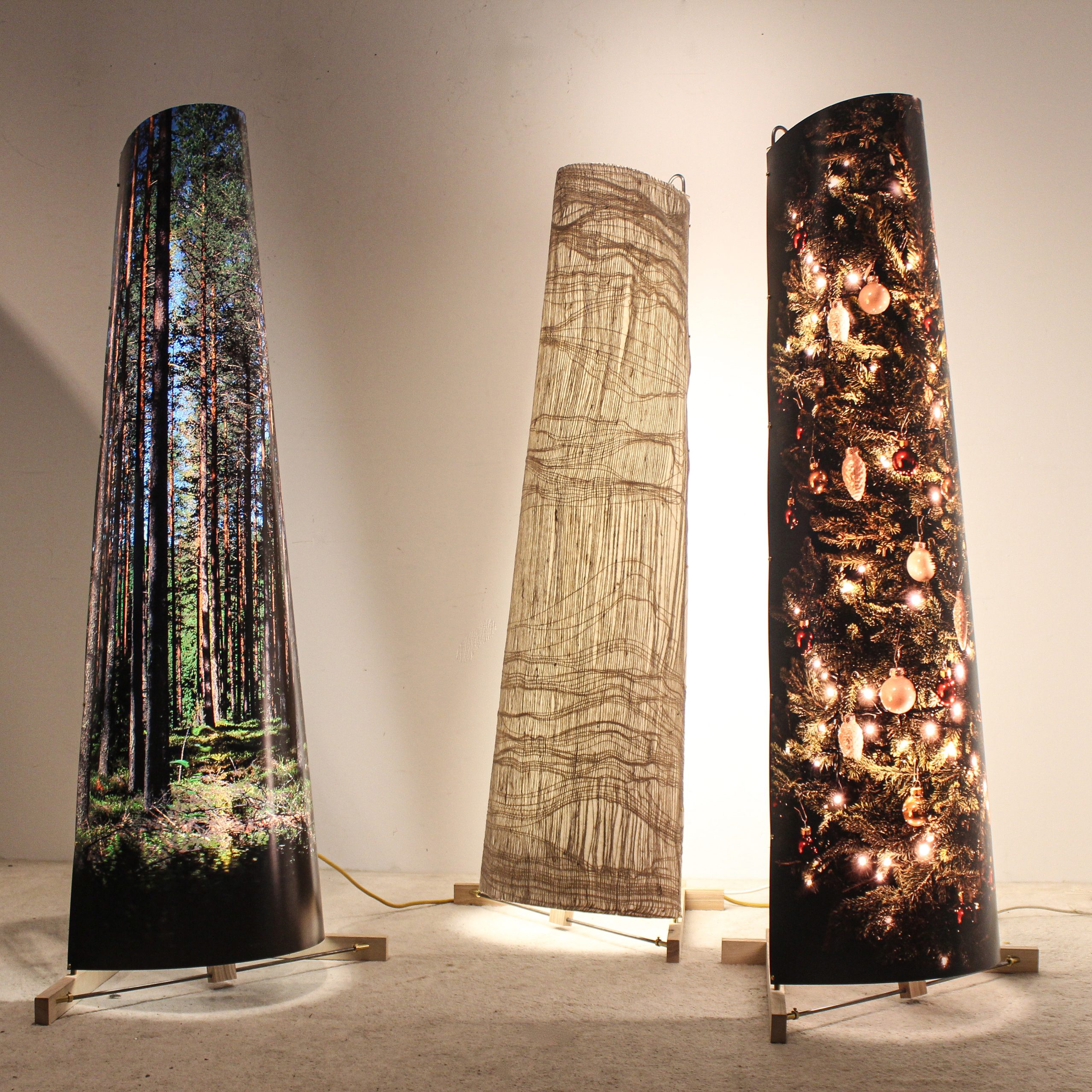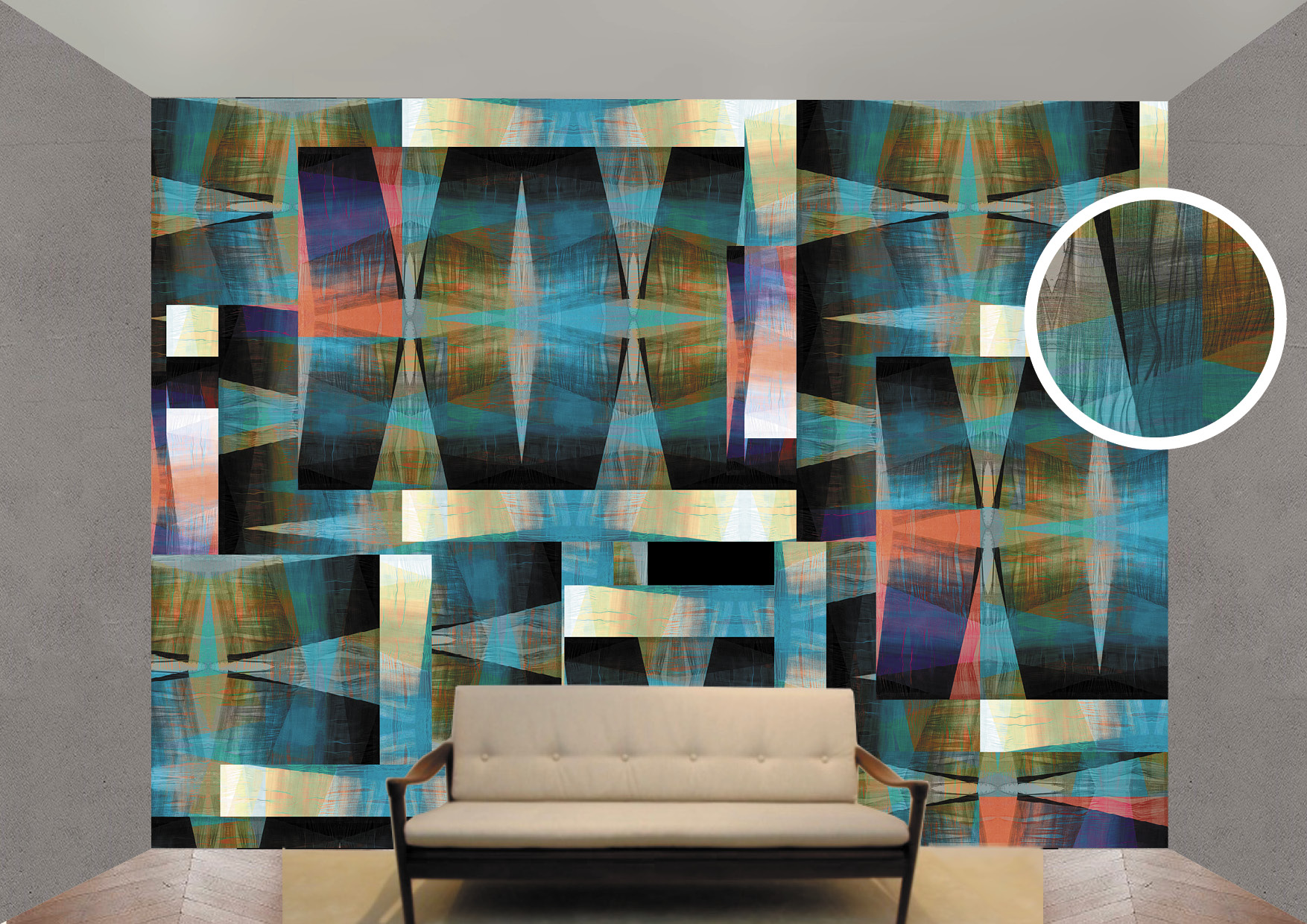 Imprint Clutch
Hand-made / glow in the dark
This handcrafted clutch is made of linen combined with coloured & glowing threads. The side of the clutch is made out of a very thin walnut laminate engraved with a pattern. At the moment there are no plans to continue this project but if someone is interested I am open to suggestions.
lc.kwakye@ziggo.nl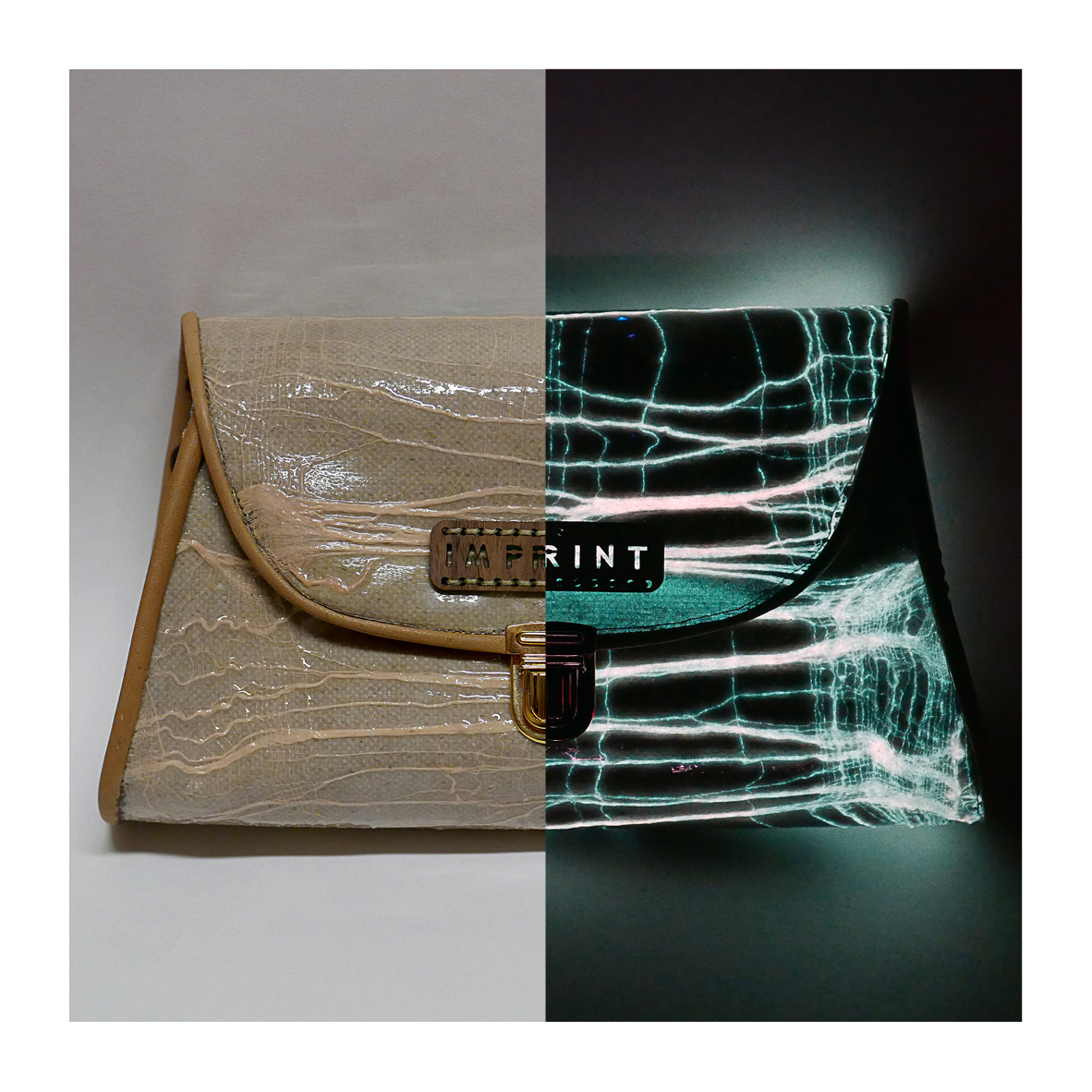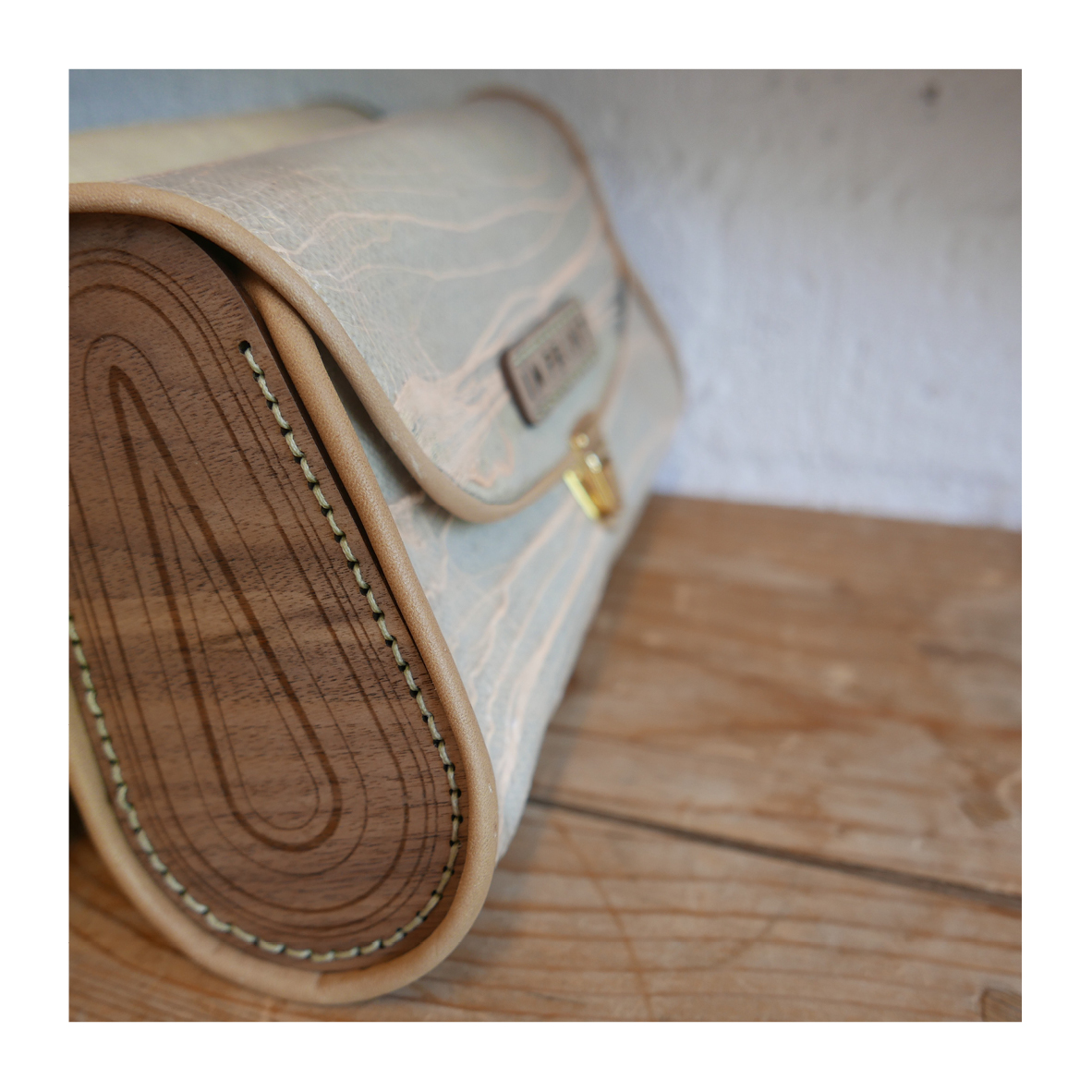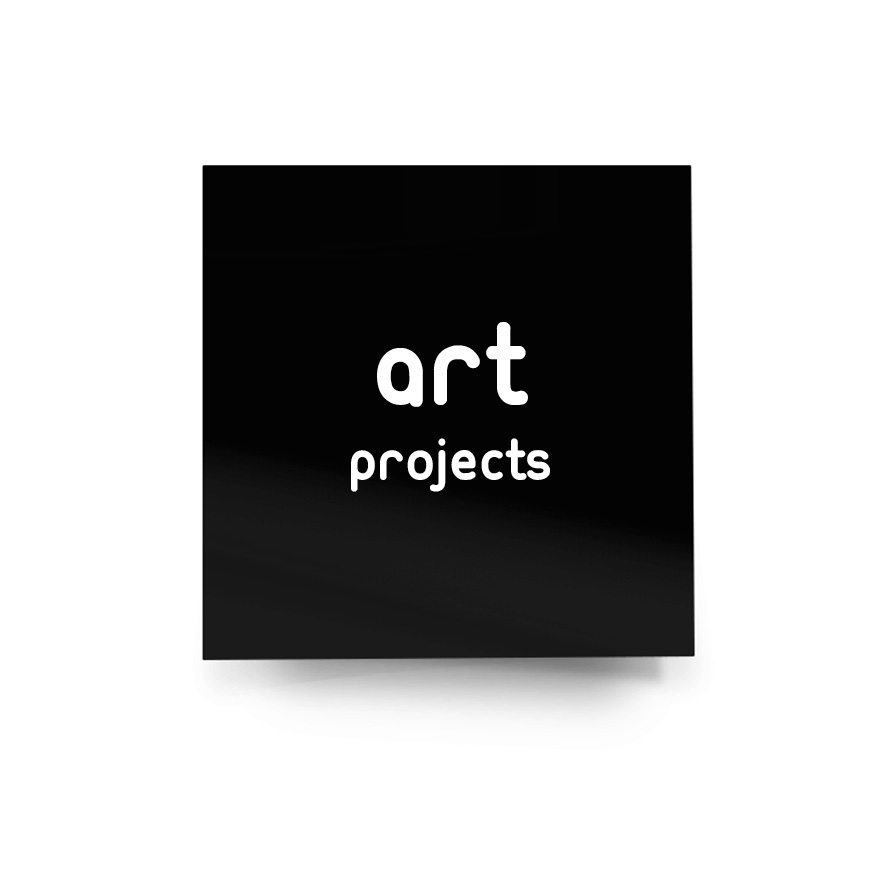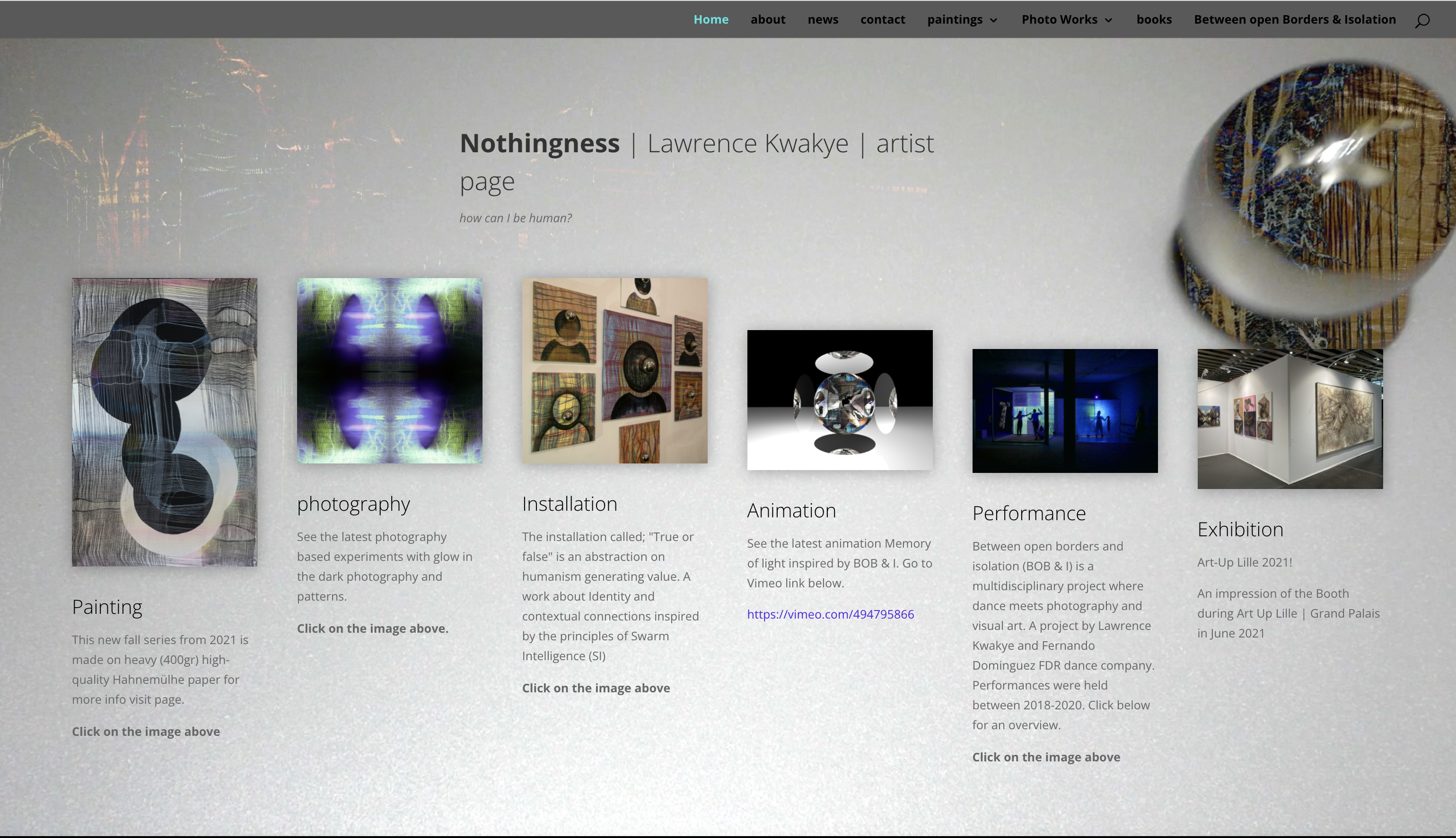 Art | Nothingness by Lawrence kwakye
For the latest art projects visit the website 
Art Project;
Between open borders & Isolation (BOB&I)
A project where visual art meets dance!
 images on the right and above